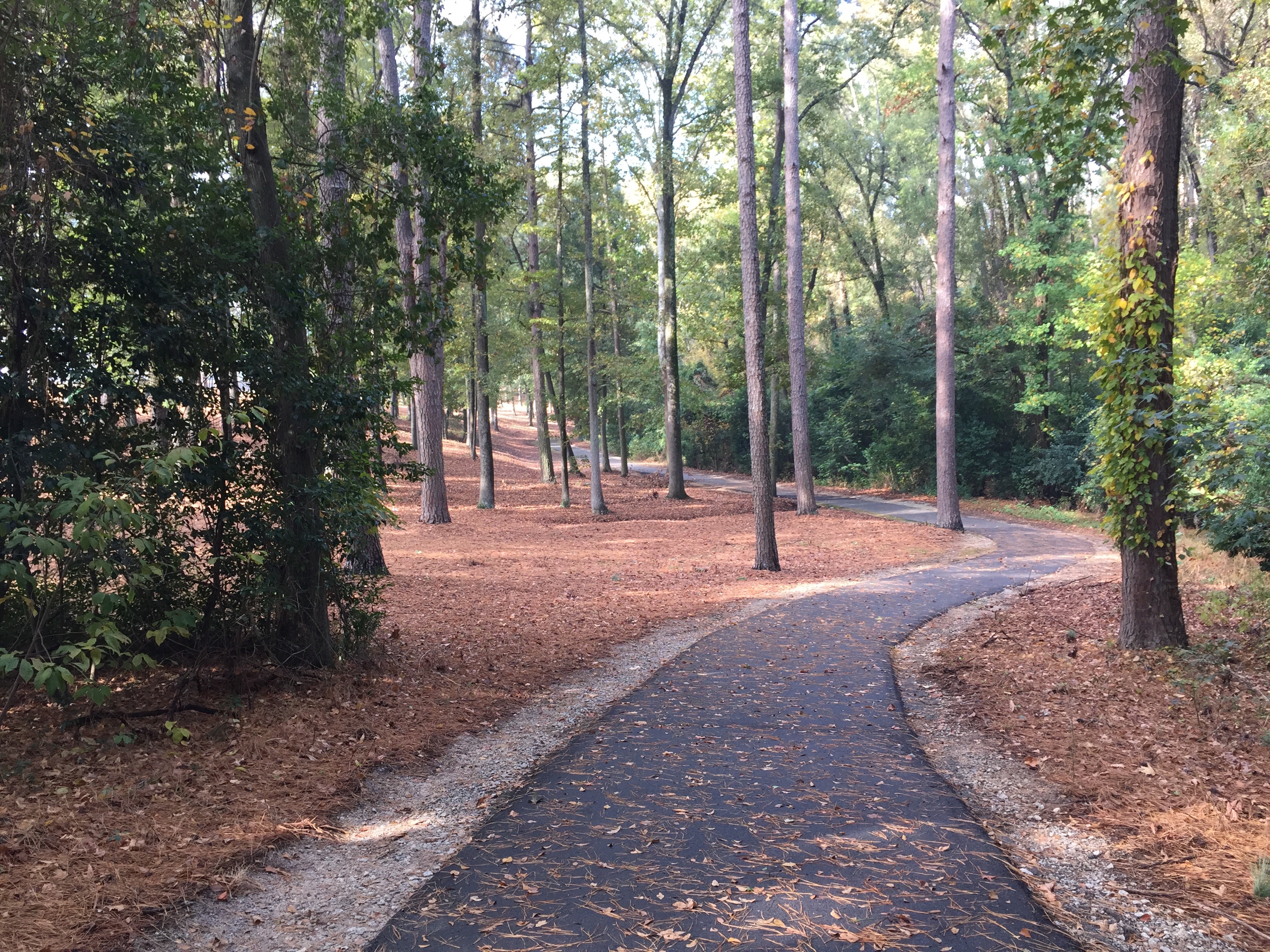 Meet Me on the Greeneway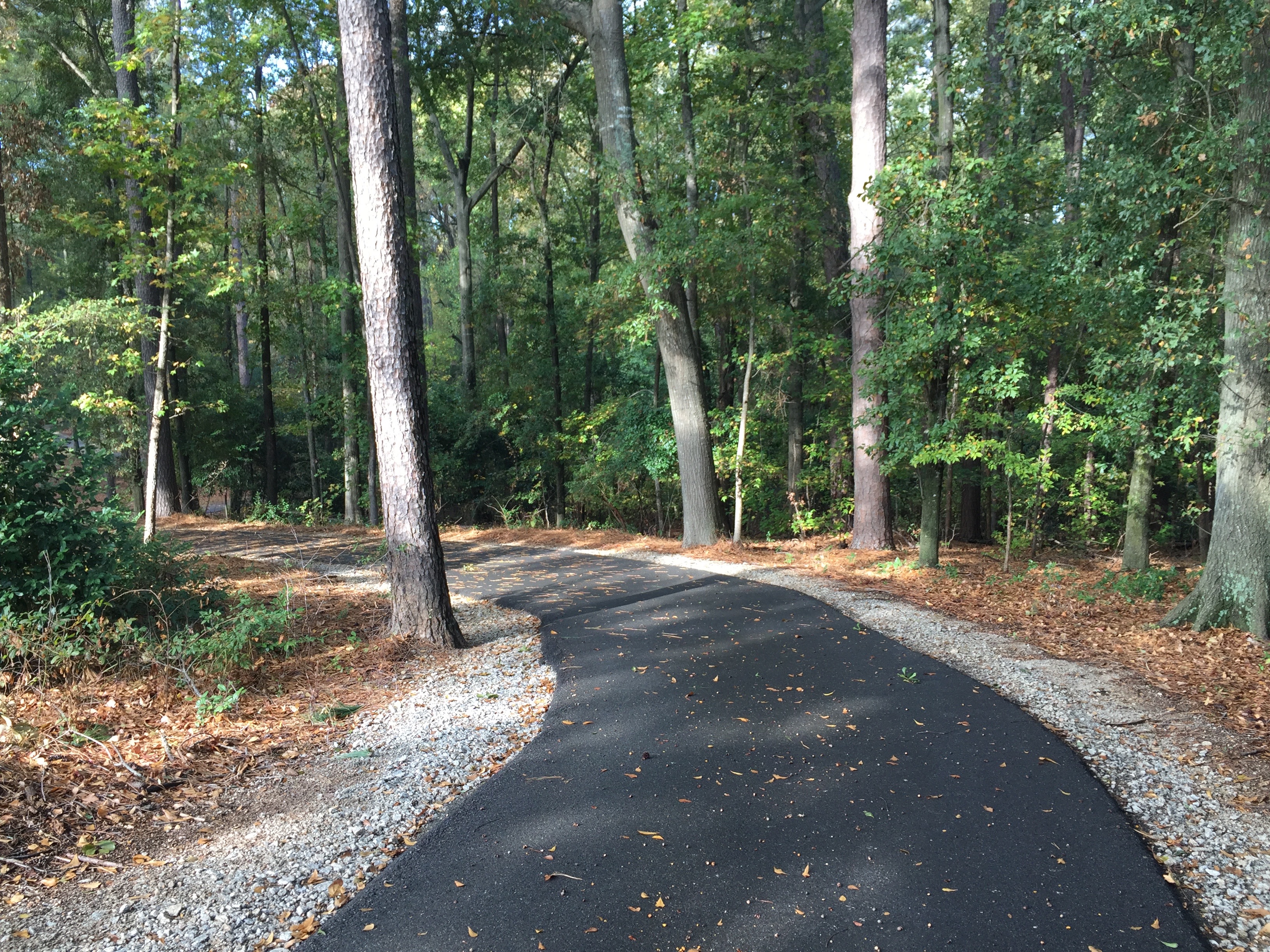 The North Augusta Greeneway, known as "The Greeneway", was named after former Mayor Thomas Greene (1985-1997).  It is more than 7 miles of paved paths for recreation that follows an abandoned railway right of way that the City of North Augusta, South Carolina purchased in 1988. I'm lucky enough to be able to walk past two houses & hop on one of the paths.  They surround the 149 acre park anchored by the 94,000 sqft recreation center.  Membership is required to use the facilities inside amenities and can be seen on their website.  North Augusta Recreation Department.
Most mornings you'll find folks from the community riding on bicycles, walking, jogging and running alone or with friends morning, noon and evenings.   If you walk, do so on the far right-hand side and know that others exercising at a faster speed will just pass you with a melodic and polite, "on your left" warning.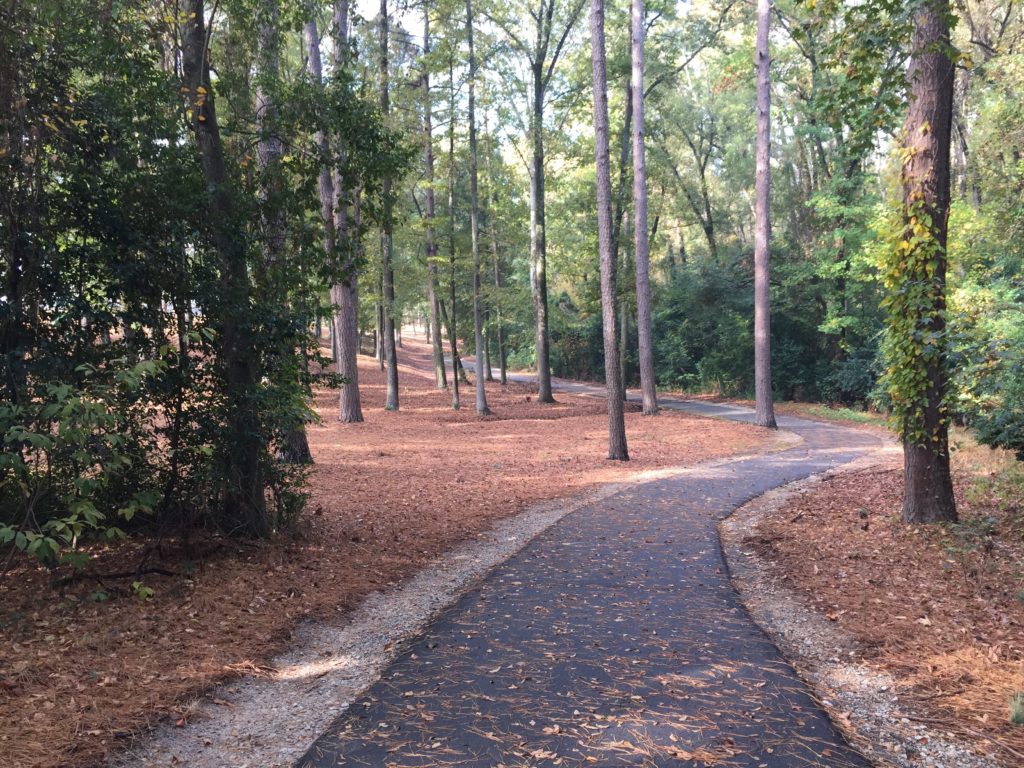 Come enjoy the Greeneway
There are plenty of varying routes you can take that would include flat or hilly terrain and any combination.  The views will not disappoint as you can travel safely through the woods, down by the Savannah river and through the backs of nice neighborhoods.  The paths through the woods are definitely cooler.  If you need to, you can use the facilities inside River Park.  Just let the greeters know that is what you are there for!  Enjoy the Greeneway frequently enough and faces will be familiar – give an encouraging, "Good Morning!"  If you see me, please say "Hello!"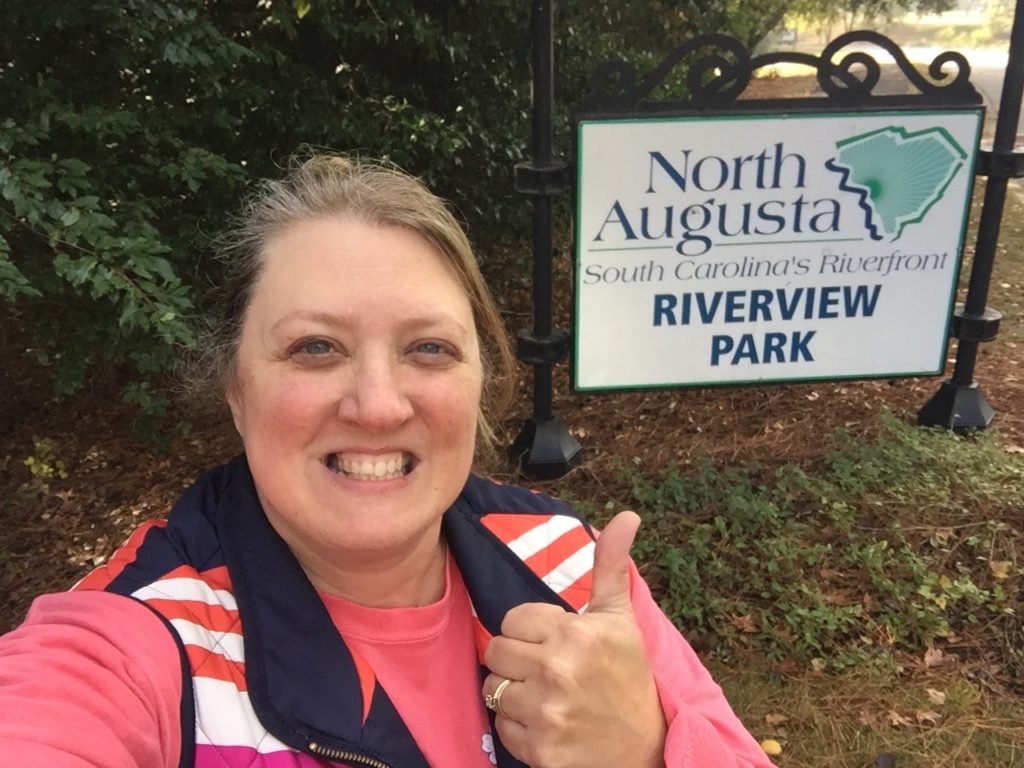 Maybe I should have done something different with my hair, face and all.  But, if I want you to recognize me out here, I better share a picture of what I look like after a 30 minute walk/jog. So get your friends, tennis shoes, water and crazy pants on. Join me out here on the beautiful and picturesque North Augusta Greeneway.